Early Support Centres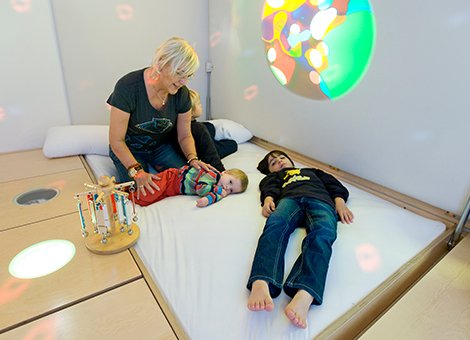 The early support centres at five of our day-care centres are available for infants at the age of 0-3 years who show a developmental disorder. This might be the results of premature birth, perception, speech or movement delays, seizure disorders or disabilities, such as the Down syndrome. Have you or your pediatrician observed any such developmental disorder? The Day-Care Centre Finder will help you find the early support centres of the Elbkinder. This logo indicates an early support centre at the day-care centre:

Early Support Centres
Within the scope of the voucher system, you can receive day-nursery care for your child at the early support centre. At the same time, your child will receive the necessary support through therapy and remedial education. Pediatricians, remedial teachers, social education workers and therapists work together, to ensure the best possible support for the child. Our early support centres will answer your questions about your child's development unbureaucratically and free of charge. After your child has reached the age of 3, further care and support is available at our day-care centre.
We also support you in dealing with your child at home or in contacting other institutions. We accompany you when you have to file applications at the competent authorities.