Elementary Children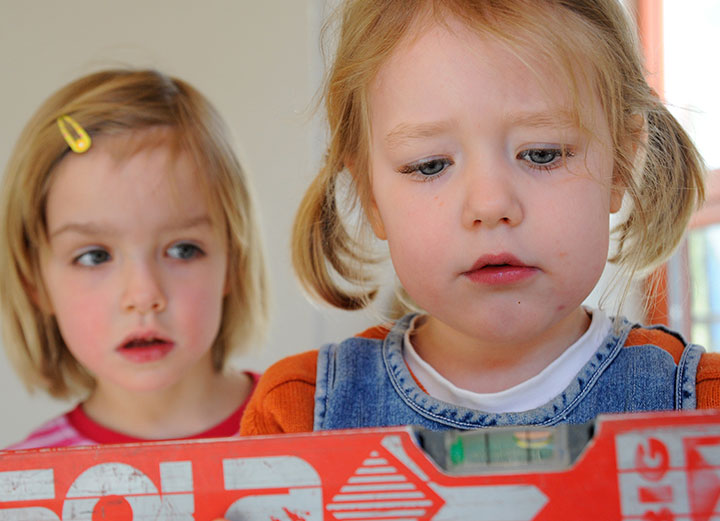 Children at the elementary age between 3 and 5 years are curious and eager for knowledge. Nothing and nobody is safe from their eagerness to learn – and our day-care centres support the children in understanding the world and in exploring a million things and how they are connected.
Our teachers are available as dialogue partners and support the children's eagerness to leran with targeted stimuli and projects. Our day-care centres are provided with various materials, books and special learning workshops to adequately quench the girls' and boys' thirst for knowledge. Elementary children gain their first exciting experiences with numbers, letters and writing. We are happy about children from other countries bringing their culture and mother tongue into the day-care centre. At the same time, we provide targeted support in small groups to help them learn the German language. Besides all that, we also offer various opportunities to be creative, such as, music, dance, theatre and painting.
---
Our park-like Outside Areas offer further stimuli to the children. Here, they often create small gardens themselves. There is enough space to be active, to frolic and to climb and play on the imaginative equipment.
There is also a lot to discover in the immediate neighbourhood. "Where do I live?", "How do I safely cross the street?", "How do you go by bus?" – we figure these things out together when we are out and about in Hamburg with the children.
During all these activities at our day-care centres, the elementary children find many new friends with whom they can play, share secrets, or snuggle into cosy corners.
For more information on specific educational topics for the elementary children of your Elbkinder day-care centre, do not hesitate to contact the teachers!