Children with Disabilities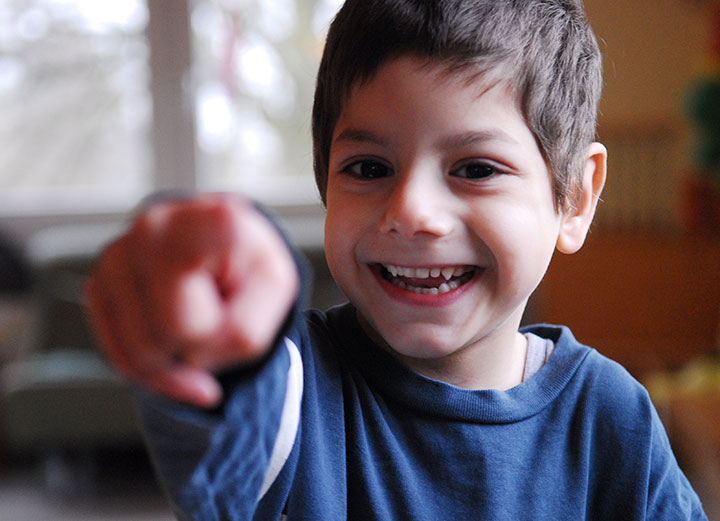 Many of our day-care centres also provide care for children with disabilities. Their personalities, their creativity and their sensitivity make them an enrichment for the life at the day-care centre. When children with and without disabilities meet at the day-care centre, it is a gain for both sides. Our film 'Mehr als nur dabei sein!' ('More than just being there!') from the day-care centres Kurt-Adams-Platz and Bekkamp 52 shows this impressively. Just recently, a joint theatre project by children with and without disabilities has been finished at the day-care centre Horner Weg This wonderful integration project is also made into a film which will soon be available on our homepage. 
First and foremost, children with disabilities are also children just like any others. Children who want to learn and eagerly explore the world around them. Children who need contact to other children to get important impulses for the development of their own capabilities.  
Children with disabilities are entitled to receive special, professionally qualified support. For children with disabilities, we are therefore better staffed with teachers, as well as specialist therapists, particularly physiotherapists or speech therapists. A group of experienced pediatricians and psychologists of the Elbkinder is available to give advice to the day-care centres.
---
Far more than half of our 181 day-care centres offer spots for children with disabilities. These spots are available in integration groups, providing care for children with and without disabilities together, and in special groups for children with disabilities only. This icon in the Day-Care CentreFinder indicates day-care centres with spots for children with disabilities:
For more information on the admission requirements of a disabled child, contact the youth psychiatry service of your district office. Click here for a list of addresses. The Advisory Centre Seeing/Hearing/Moving/Speaking in Eppendorfer Landstraße is also happy to assist you. And the day-care centres of the Elbkinder will of course also gladly advise you. Just contact us!