Preschool Education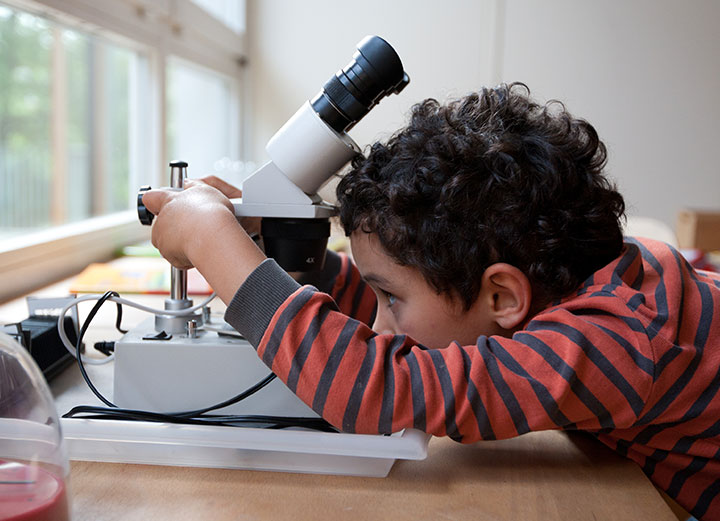 When children at the age of 5 years are still at an elementary age, but the day of school enrollment is slowly approaching, parents have to make an important decision: Should my child stay at the day-care centre or rather change to a preschool?
Your child has taken roots at our day-care centre. Perhaps it has been with us since it was a baby. It has grown accustomed to its day-care centre and its teachers and has made many friends. These stable relationships are of fundamental importance for children and create the basis for their further positive development. When children feel safe and appreciated, they confidently can take the next steps – like the one into 1st grade at school.
Our day-care centres ensure parents to reliably prepare their children for school enrollment in the 'day-care centre bridge year' ('Kita-Brückenjahr'), i.e. the year prior to enrollment. The compulsory preschool range of offers for the older children at the day-care centres deals with extending their knowledge about numbers and shapes, further developing their speaking and writing skills, increasing their scientific understanding, but also with learning how to learn: A child which is about to start school needs to be able to listen and to wait, and should be able to concentrate for a longer period of time.
---
In our broschure "The Day-Care Centre Bridge Year – surely well-prepared for 1st grade at school" ("Das Kita-Brückenjahr – garantiert gut vorbereitet in die 1.Klasse"), you can find out more about our binding quality frameworks which our day-care centres commit to.
If you see this logo:

of the day-care centre bridge year on the door of the day-care centre, you know: This day-care centre ensures your child and you the special program for a safe school enrollment.
For more information on the specific organization of the bridge year at your Elbkinder day-care centre, contact the teachers who will gladly explain all the details to you!