Kita-Gutschein (Day-Care Centre Voucher)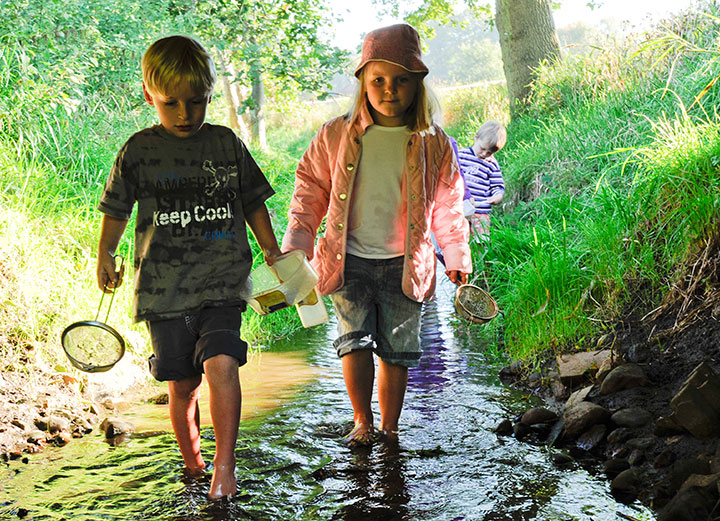 In order to use the services of a day-care facility for your child, you require a Kita-Gutschein (day-care centre voucher) which states how many hours of day-care you receive for your child, the kind of costs assumed by the City of Hamburg and the amount of parental contribution you have to pay. The parental contribution depends on size of the family, income, hours of day-care, etc.
Based on statutory criteria, such as professional activity, there are vouchers for Krippenkinder (Children in Day-Nurseries) and Elementarkinder (Elementary Children). Depending on the parents' requirements, the children receive 4, 5, 6, 8, 10 or 12 hours of care.
In Hamburg, all children of working parents receive a Kita-Gutschein. Independent of professional activity, there is the legal right to a 5-hour care, including lunch for all children aged 2 years and older. One year prior to school enrollment, children receive 5 hours of free care. In these cases, the youth welfare office has to issue at least a 5-hour voucher to you. 
The voucher does not specify the day-care centre your child will be attending. You get to choose a day-care centre with an open spot yourself. Our Day-Care Centre Finder will help you look for an open spot with the Elbkinder. We also gladly provide you with more information at the day-care centre of your choice. Give us a call and make an appointment with us.
---
You can apply for a voucher at the youth welfare office of your district. Our day-care centres are not entitled to issue the voucher themselves. 
The application procedure for children with disabilities is slightly different – for more information, go to Children with Disabilities. Parents of disabled children pay a monthly maximum of 31€ for the care, independent of their income.
For more detailed information on the application, the eligibility criteria and the costs, visit the city of Hamburg websites. Here, you can also find application forms for your day-care centre voucher available for printing.
The online calculator of hamburg.de will help you to individually calculate your expected parental contribution.  
Even before dealing with official business, the managers of our day-care centres are happy to offer you assistance and support regarding the day-care centre voucher. Our managers are well acquainted with the day-care centre voucher and will gladly help you – also long time in advance! 

When you redeem the day-care centre voucher at one of our day-care centres, a day-care contract will be concluded between you and the day-care centre. The day-care centre management will gladly provide you with the complete text of the day-care contract.